With NFT.NYC in full swing, creators and community members have come together from all over the world in celebration of art, culture, and all things NFTs. Whether you're an NFT veteran or relatively new to the scene, there's bound to be something for you at NFT.NYC.
And these experiences won't just be contained to the grounds of NFT.NYC. NFT creators and Web3 organizations are truly taking over the city, ensuring that enthusiasts and tourists alike get a glimpse of their projects. They've ported their work from the blockchain and into the real world with installations, billboards, and activations aplenty. If you'll be in town for the week's festivities, be on the lookout for these creations.
More reasons to celebrate
Of course, NFT.NYC isn't the only event taking place throughout the week of June 20. We're also several weeks deep into this year's Pride Month. And so, in collaboration with Justin Aversano-led nonprofit SaveArtSpace, FEWOCiOUS — one of the NFT art space's brightest young stars — unveiled a curated set of progressive artwork in light of this month's celebration of queer identity and culture. The pieces selected by the young artist are set to include work from Alexandra Obochi, Eleven, Jason Ebeyer, and more.
These intimate depictions of queer and trans people were revealed on billboards all throughout New York City on June 16. In line with SaveArtSpace's mission of replacing advertising with art in public spaces, these public celebrations of Pride Month are set to be up on display until July 16. NFT.NYC's attendees will have the opportunity to catch this unique public art exhibit in person as they travel to and from Times Square.
Jojo Bear on the loose
Although Seth Green's plans to bring some of his NFTs to life on the silver screen haven't been going so well, that hasn't been the case for other planned adaptations of NFT-first characters and stories. One of these success stories is the littles, which is set to see its central character Jojo Bear star in a TIME Studios-produced children's television series.
To promote this upcoming series, physical statues of Jojo Bear are slated to be installed throughout New York City across the NFT.NYC conference's three-day run. The first statue was unveiled on June 20 outside Shopify NYC, with the other bears set to follow the various NFT events and landmarks around the city.
An NFT scavenger hunt
With the help of artist platform Corite, music producer Alan Walker is taking over Times Square to launch what is reportedly the largest fan-funded music campaign ever: Walker Origins. It consists of three pieces of music and music videos funded by the Walkers — Walker's aptly named fanbase. On June 21, screens throughout Times Square were commandeered by the pair, calling on NFT enthusiasts in attendance to participate in a scavenger hunt.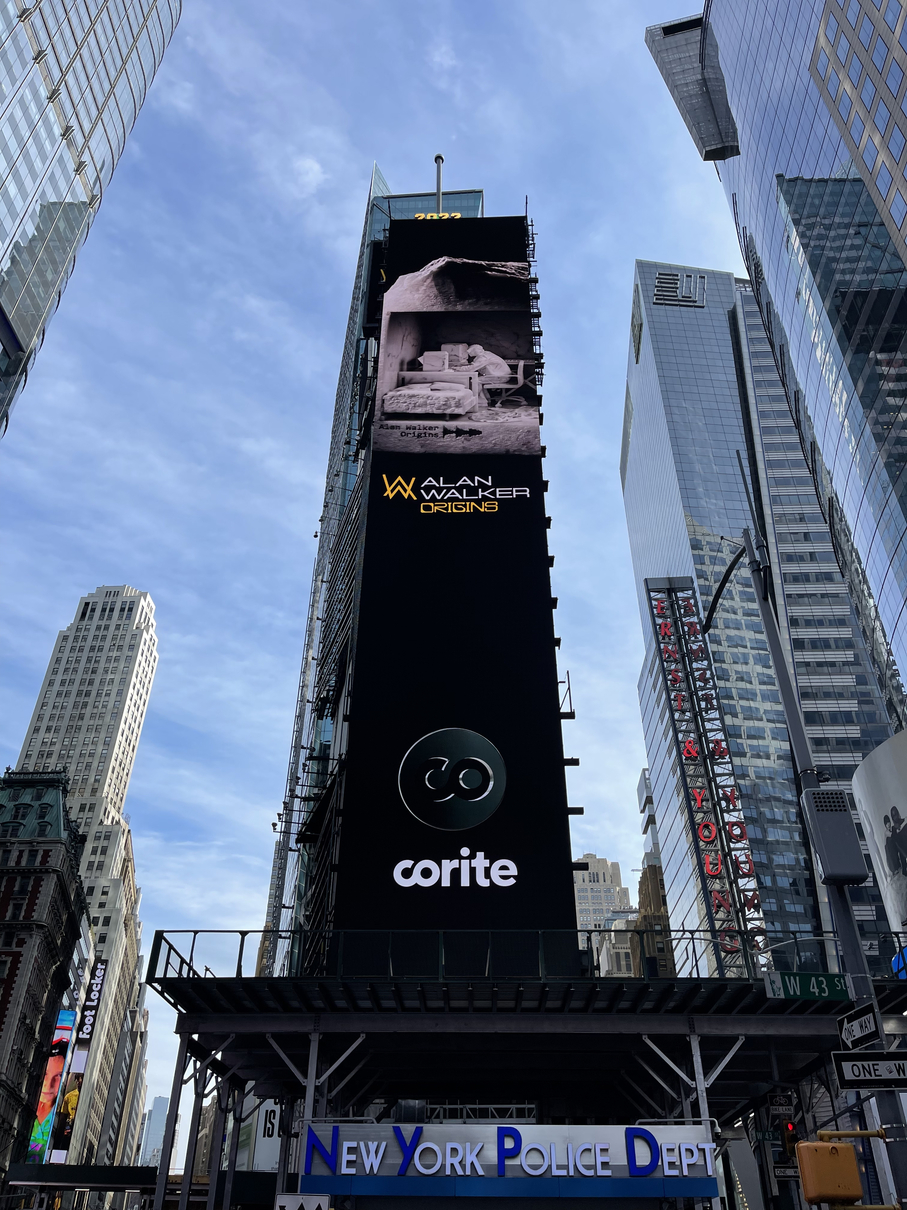 So what will members of the Walker faithful be looking for, then? Minting codes for video clips from the three Alan Walker music videos to be released. All in all, there are set to be 100 six-second video clips up for minting in total, amounting to roughly 33 per individual music video. Should all these minted video clips get uploaded on YouTube, supporters of Walker's project will be able to enjoy a share from each music video's YouTube revenue, in addition to the shares they're set to receive from each track's streaming royalties on platforms like Spotify.