Bitcoin (BTC) dropped to the $29K level, a scenario not seen since July last year, as more liquidation continues engulfing the market.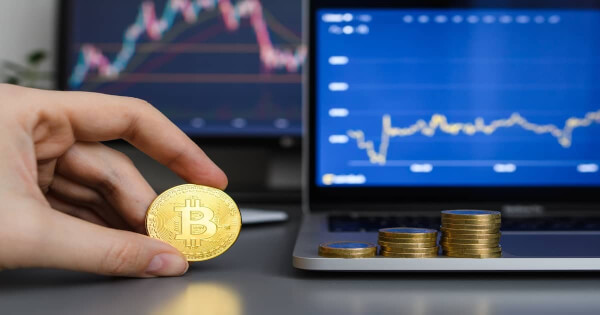 Even though the leading cryptocurrency had briefly dropped to $29,892, it had gained momentum to hit $32,327 during intraday trading, according to CoinMarketCap.
Darshan Bathija, the CEO of Singapore-based crypto exchange Vauld, opined that the Federal Reserve's interest rate hike might be causing a risk-off outlook in the Bitcoin market. He added:
"In light of fears of rising inflation, most investors have taken a risk-off approach — selling stocks and cryptos alike in order to cut down risk."
Similar sentiments were shared by JoeDiPasquale, the CEO of crypto hedge fund manager BitBull Capital. He pointed out:
"The monetary policy tightening is causing investors to reduce their exposure to risk assets and BTC's current correlation to the S&P 500 has led it to also drop today."
Why is the crypto market becoming strongly correlated with stocks?
As more institutional investors continue jumping on the crypto bandwagon, the correlation between cryptocurrencies and stocks becomes stronger. 
Both stock and crypto prices are plunging, as evidenced by the Nasdaq index dropping by 4.2%. 
Edward Moya, a senior market analyst at forex exchange company Oanda, believes the drop in crypto prices is based on the sell-off witnessed in tech stocks. Therefore, stability in the Bitcoin market will occur when investors stop panic selling and the bloodbath on Wall Street ends.
Moya added:
"Bitcoin's long-term fundamentals are intact, but a recovery to record highs will take a very long time. Bitcoin will begin to stabilize when the carnage on Wall Street finishes, and many investors are still in panic-selling mode right now."
Therefore, the consensus is that dips are usually followed by bullish momentum. 
Image source: Shutterstock