CFTC sues Binance for trading violations 
BNBUSD bearish bias persists
$200 is a major support area
The cryptocurrency market is hit with another scandal as news that CFTC (Commodity Futures Trading Commission) is suing Binance for trading violations. As it turns out, Binance is accused of having over 300 trading accounts under the control of CZ, and these accounts trade crypto.
The problem is that it is easy to manipulate market prices through a tactic known as wash trading. Binance's image is affected, and it might impact its coin, too, BNB.
BNB is the cryptocurrency coin that powers the BNB Chain ecosystem. It traded as high as $700 during the 2021 bull market but has given up more than half of its gains since then.
So what do the charts tell us about the next possible direction for the BNB/USD?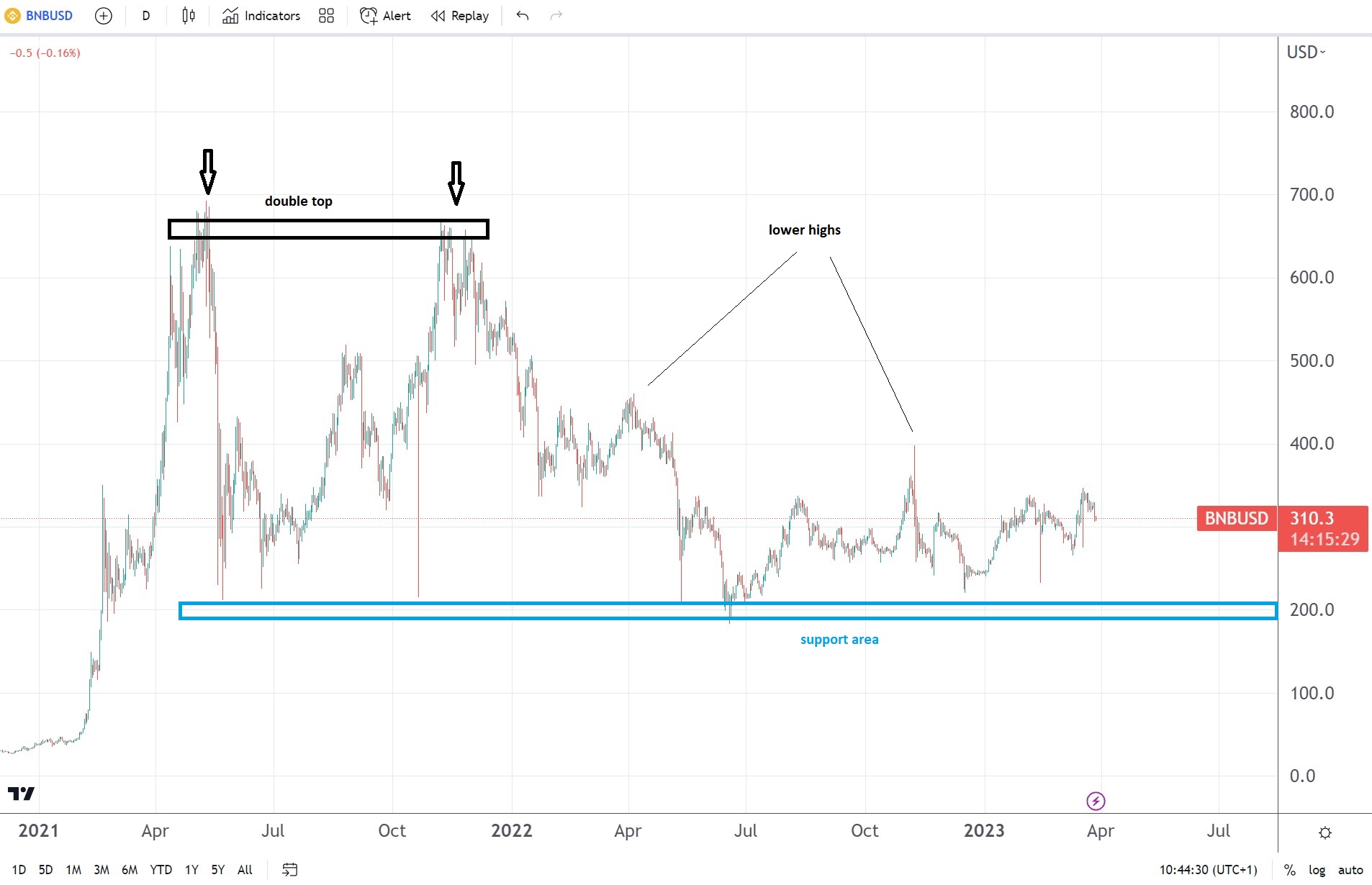 $200 is a major support area for BNB
After surging during the bull run of 2021, BNB/USD made a double top pattern around the $700 area. From that moment on, the bearish bias persisted, as the market was unable to break the series of lower highs.
Even the 2023 rally in the cryptocurrency market was not strong enough for the market to break above the previous lower high. As such, the bearish bias persists, and all eyes are now on the $200 area where the market found strong support previously.
Only a daily close above $400 would invalidate the bearish bias. Until then, the path of least resistance remains the downside.