The U.S. government seems to have begun its crackdown on crypto. Today (March 9), President Joe Biden signed an executive order to begin a governmental examination of the potential risks and benefits of cryptocurrency.
To date, the U.S. government has failed to align itself under a unified approach to cryptocurrencies. But with this executive order, the government has taken the first steps towards establishing a comprehensive national policy for digital assets. According to a White House fact sheet, the measure introduced today contains directives focused on six key areas: consumer protection, financial stability, illicit activity, U.S. competitiveness, financial inclusion, and responsible innovation.
But what does that mean for NFTs?
It's true that NFTs are a type of token and aren't the same as a cryptocurrency. However, NFTs live as digital assets on the blockchain, and they are purchased, sold, and valued — almost exclusively — using crypto. As a result, this executive order will have a significant impact on the community. Of course, the executive order will undoubtedly have a more notable impact on crypto markets. But here, we're focussing on the measures listed within the executive order that relate to NFTs specifically.
For those who are interested, a full synopsis of the executive order can be viewed via the White House website. Now let's dive in.
NFTs and Consumer Protection
Biden's executive order will likely have the largest impact on consumers. With the order, the Department of the Treasury and other agencies are directed to work together to assess and develop policy recommendations to address the implications of the growing digital asset sector.
The NFT space has been riddled with scams, and a serious lack of accountability continues to plague both consumers and sellers. Consumer protections will likely mean widespread changes for all within the NFT ecosystem, especially as it relates to the anonymity that, to date, many creators have enjoyed.
And we will likely see a number of new legal definitions come into play. This is because the government will need to determine how it distinguishes artists, collectors, and project builders in relation to traditional legal definitions like consumers, investors, and businesses.
Only time will tell whether these will changes be overwhelmingly beneficial or detrimental to the NFT ecosystem.
Financial Stability
As previously stated, NFTs, at their core, are a type of digital asset. Within the eyes of the U.S. government, an asset is any resource with economic value that is expected to provide a future benefit to its holder. And many NFT traders have accrued a decent profit, highlighted by the fact that total NFT sales volume went from $94.9 million to over $23 billion in just over a year.
With this measure, Biden is encouraging the Financial Stability Oversight Council to identify and mitigate systemic financial risks posed by digital assets, aka crypto and NFTs. Although this measure is directed towards global financial stability, it likely means new policy to address any regulatory gaps and the possibility of additional taxation on crypto and digital assets.
Illicit Activity
The illicit activity measure hopes to address any possible national security risks posed by the illicit use of digital assets. With this measure, Biden likely hopes to crack down on large-scale issues like ones that resurfaced in the wake of the recent Bitfinex hack arrests.
The measure may also serve to address fears around the crypto black market and money laundering — although proponents of crypto have noted the difficulty for individuals to launder funds through digital currency.
The order states that this measure will be carried out by an "unprecedented focus of coordinated action across all relevant U.S. Government agencies" in order to mitigate illicit finance and national security risks. Many have been calling for action from the U.S. as concerns have been raised that Russia may attempt to skirt sanctions by utilizing crypto.
Yet while Biden's executive order has the potential to mitigate the illicit use of crypto, it could also negatively affect the NFT ecosystem by implementing sanctions like those that recently served to ban Iranian artists from accessing prominent crypto and NFT services.
U.S. Competitiveness
The U.S. competitiveness measure, as highlighted by the aforementioned White House fact sheet, seems to focus on the U.S. solidifying a competitive edge over other countries concerning crypto development. Specifically, the order proposes to "direct the Department of Commerce to work across the U.S. Government in establishing a framework to drive U.S. competitiveness and leadership."
According to CNBC, crypto industry figures have been calling for such actions for some time. As Biden hopes that this framework will serve as a foundation for agencies and integrate U.S. competitiveness as a priority into their policy when it comes to digital assets, we can hope for the crypto and NFT industries to see more governmental support as companies contribute towards the U.S. competitiveness edge.
Financial Inclusion and Responsible Innovation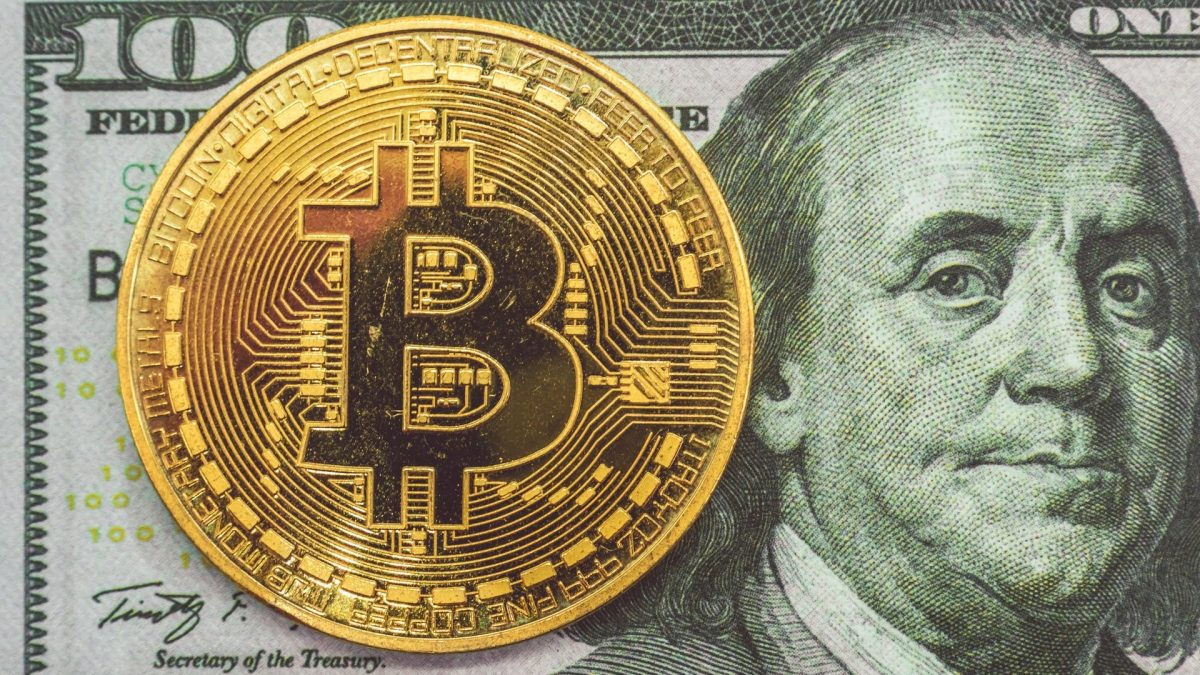 Financial inclusion and responsible innovation seem to go hand in hand with the executive order. With these measures, Biden aims to affirm the critical need for safe, affordable, and accessible financial services as a U.S. national interest.
This is where the U.S. interest in developing governmental cryptocurrency comes into play. As political leaders like Andrew Yang have continued to advocate for crypto as a way to combat poverty in the U.S. it seems that Biden aims to approach digital asset innovation from within the government.
With these measures, Biden has empowered the Secretary of the Treasury and all relevant agencies to "produce a report on the future of money and payment systems," which comes complete with plans to explore the possibility of a digital version of the dollar.
Biden isn't saying whether the U.S. will take an interest in launching its own digital currency, but the idea is on the table nonetheless. And although this may not immediately affect the NFT ecosystem, the U.S. government's interest in the crypto market could serve to affect both crypto and NFT prices across the board.
This story is developing and will be updated as new information comes out.