Today, reports stated that the pioneering crypto artist known as Alotta Money passed away yesterday evening (March 3, 2022). The French artist, who was widely celebrated for his signature collages and four-eyed character, would've turned 50-years-old on March 5.
Although the cause of his passing has yet to be officially reported, Alotta Money had been vocal about his battle with Duodenal cancer, which is a rare but fast-spreading cancer located in the small intestine or bowel. In February, he began tweeting about his diagnosis, which he indicated he received in late December 2021.

Alotta Money's creations were traded widely and actively on Nifty Gateway long before Beeple and Pak helped make the platform mainstream and transformed NFTs into a cultural phenomenon. And over the years, he created several influential pieces in the NFT space. When large-scale collectible projects began flooding the market, creations like "Saint Nakamoto" and "ETH Boy" served as a testament to the value of 1/1 crypto-art pieces.
In short, Alotta Money was an artistic trailblazer, a crucial member of the original crypto art community, and much beloved. He was a man who truly understood the meaning of NFTs.
To commemorate him, we'd like to take a moment to reflect on what NFTs really are and why they matter so much to so many.
At the most basic level, NFTs are a type of digital asset that can store extra information. Initially, the most exciting thing about NFTs was their non-fungibility. Basically, this means that they are unique and can't be replaced with something else. For example, Ether (ETH) is fungible. If you trade one ETH for another, you will end up with exactly the same thing. But each NFT is a unique asset that cannot be replaced by another version.
NFTs excited many people because of the possibilities that such non-fungible assets presented. Specifically, people realized that NFTs could be tied to a piece of digital art, a song, a poem, a baseball card, an event ticket, and so much more. They could, in effect, be made into digital collectibles that live on the blockchain.
Towards the end of 2020, the NFT space was still in its infancy. But things were changing quickly. A global pandemic had bolstered the crypto market. An increased interest in decentralized finance in the summer of 2020 helped many investors accrue major profits, and Nifty Gateway has just started to take off.
Around this time, many crypto-artists started gaining a following, and several began to make a sustainable living off of their art for the first time in their lives.
In this early stage, the NFT space didn't yet feel much like an investing group. No one was in it for day-trading. At this time, every member seemed to understand the meaning of NFTs. This community, built around blockchain technology, was a niche internet subculture where people traded tips and memes and created their own slang. It was, in every sense, a true community.
The NFT space is quite different than it was when Alotta Money first began minting NFTs in 2019. It's even palpably different in 2022 than it was in 2021.
The community has grown, scams have flourished and continue to dishearten many, and PFP projects saturate the market. It feels almost as though there's a disconnect between the artists and developers that power the NFT ecosystem and the collectors and enthusiasts that help fund it.
But in the right circles — of which there are many to be found — love and support are still fantastically abundant.
A reminder from Alotta Money: The meaning of NFTs
The outpouring of grief we've seen since the news of Alotta Money's passing broke has served to highlight the friendship and sense of togetherness that first inspired many to start affectionately swapping acronymous niceties like "GM" and "WAGMI" in the first place. And it is a stark reminder of the meaning of NFTs.
While many undoubtedly came into this space for the art, they have stayed for the people and the culture. But NFTs are more than even that. They are more than just kinship. They are changing lives — and changing the world.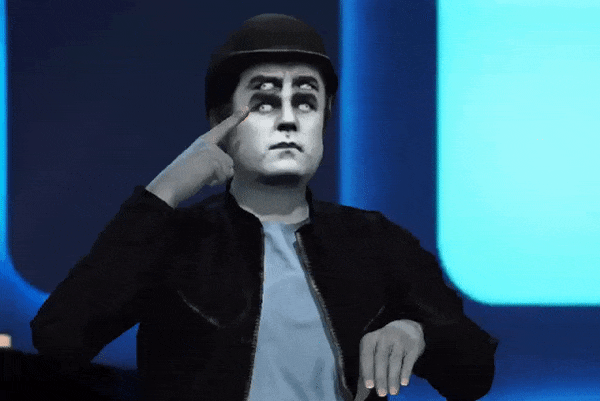 After war broke out in Ukraine, Members of this digitally-native community banded together in record time and, in a few short days, raised millions to support victims of a war that (in many cases) were halfway around the world.
And even before the current Ukrainian humanitarian crisis, many people in the NFT space were attempting to move the needle on the climate debate. Nifty Gateway even went so far as to address blockchain's potential environmental impact by committing to offset NFT footprints in hopes of creating a net positive climate impact.
Other creators used NFTs as a way to fund tree planting and to raise awareness about important social issues.
In short, the NFT community is an incubator for innovation — in art, technology, community-building, and philanthropy. Over time, NFTs have fostered a massive, vibrant community that is about far more than money or art. The space has become a place where lives can and do change and where people — more often than not — seem to want to look out for each other.
Alotta Money touched so many hearts within the NFT community. It is inspiring, and it is a reminder of what NFTs really are to so many. Our thoughts are with his friends and family.