Ripple builds energy to break higher
A series of higher lows points to more upside
The bullish case is valid as long as the price holds above $0.3
Ripple is one of the major cryptocurrencies that rallied in 2023. It opened the trading year at $0.3 and rallied all the way to $0.55.
But traders now wonder if the inability to move above $0.55 is a sign of weakness.
It may well be.
However, if Ripple holds above $0.33, a technical trader can build a bullish case for it.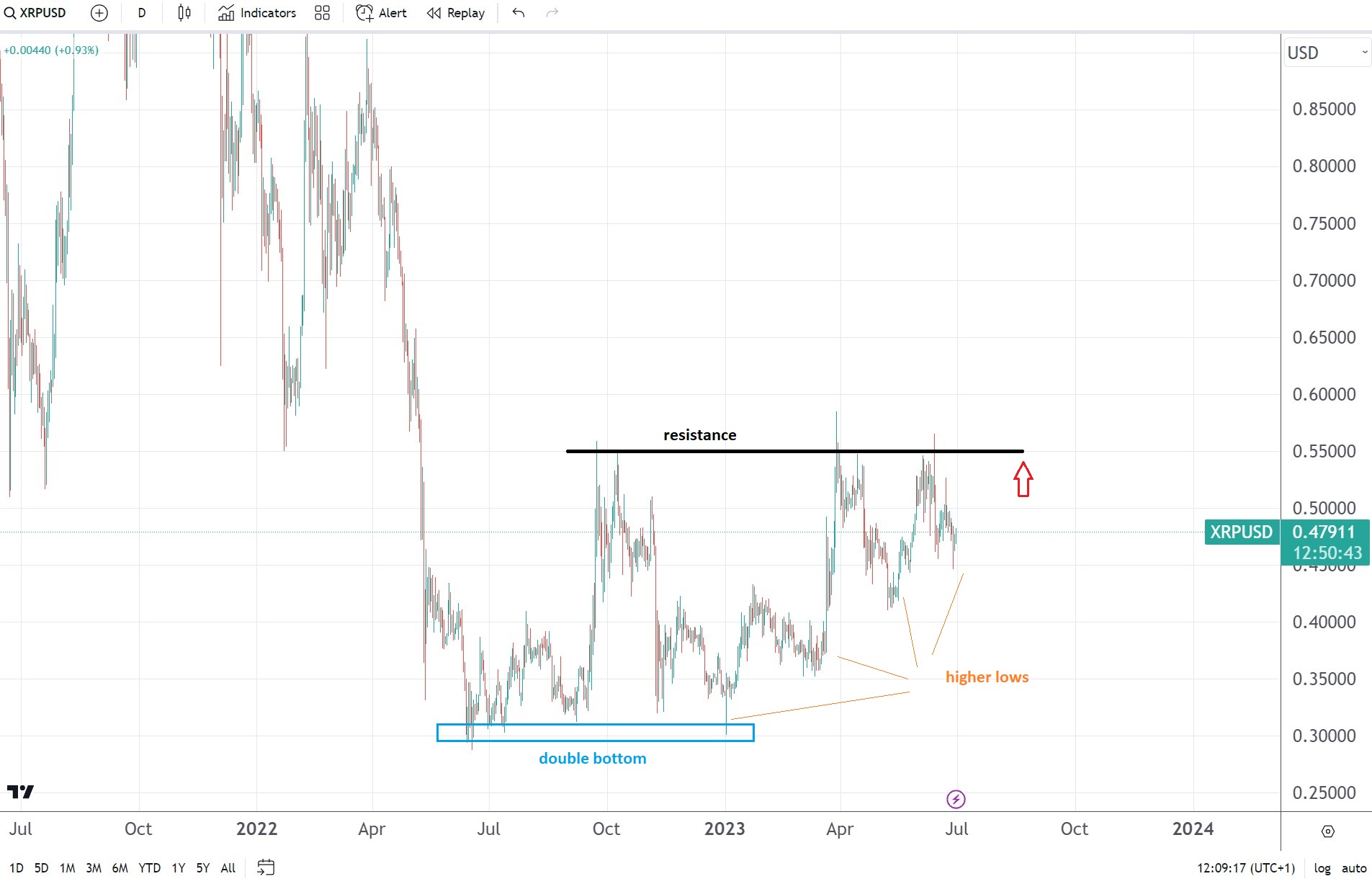 Ripple tries to break above the $0.55 resistance level
Ripple tried to break above the $0.55 resistance level three times in a row. It failed every time.
But each rejection brought nothing but new buyers buying the dip. Moreover, the series of higher lows holds intact, suggesting that the market builds energy to break above horizontal resistance.
Providing the price action holds above $0.3, which proved to be horizontal support part of a possible double bottom pattern, one can build a bullish case for Ripple.
First, the double bottom pattern does suggest that more upside should follow a break above $0.55.
Second, the market built a series of higher lows, a typical structure in bullish markets.
Therefore, bulls may want to wait for Ripple to close above $0.55 until establishing long positions. Ripple should find little or no resistance until the $0.75 level on such a move.