Let's face it: The NFT space moves really fast. Considering how quickly things can change in the metaverse, a week in NFTs might as well be a month IRL.
Don't get us wrong — the more people onboarded into the space, the merrier. But because of the constant influx of great art and ideas, it's becoming increasingly difficult to keep up with all the news, launches, and general happenings.
Well, you can put the days of endless Twitter and Discord scrolling behind you as we pull together a weekly list of upcoming NFT drops you definitely don't want to miss. Here's what to look out for this week.
Assembly
Who: Tezumie
What: An algorithmic edition of 300 items
When: July 26 at 1 pm ET
Where: ArtBlocks
Why: Assembly, from artist Tezumie, abandons preconceived notions of revolving a project around a theme and instead embraces an exploratory mindset that differs from his previous generative works that typically involve a well-defined idea, concept, and end goal. The interesting shapes that comprise the artwork provide a dynamic and cohesive weaving that also inspired the title of the collection, inviting viewers to interpret it in their own way.
MNTGE Patchwork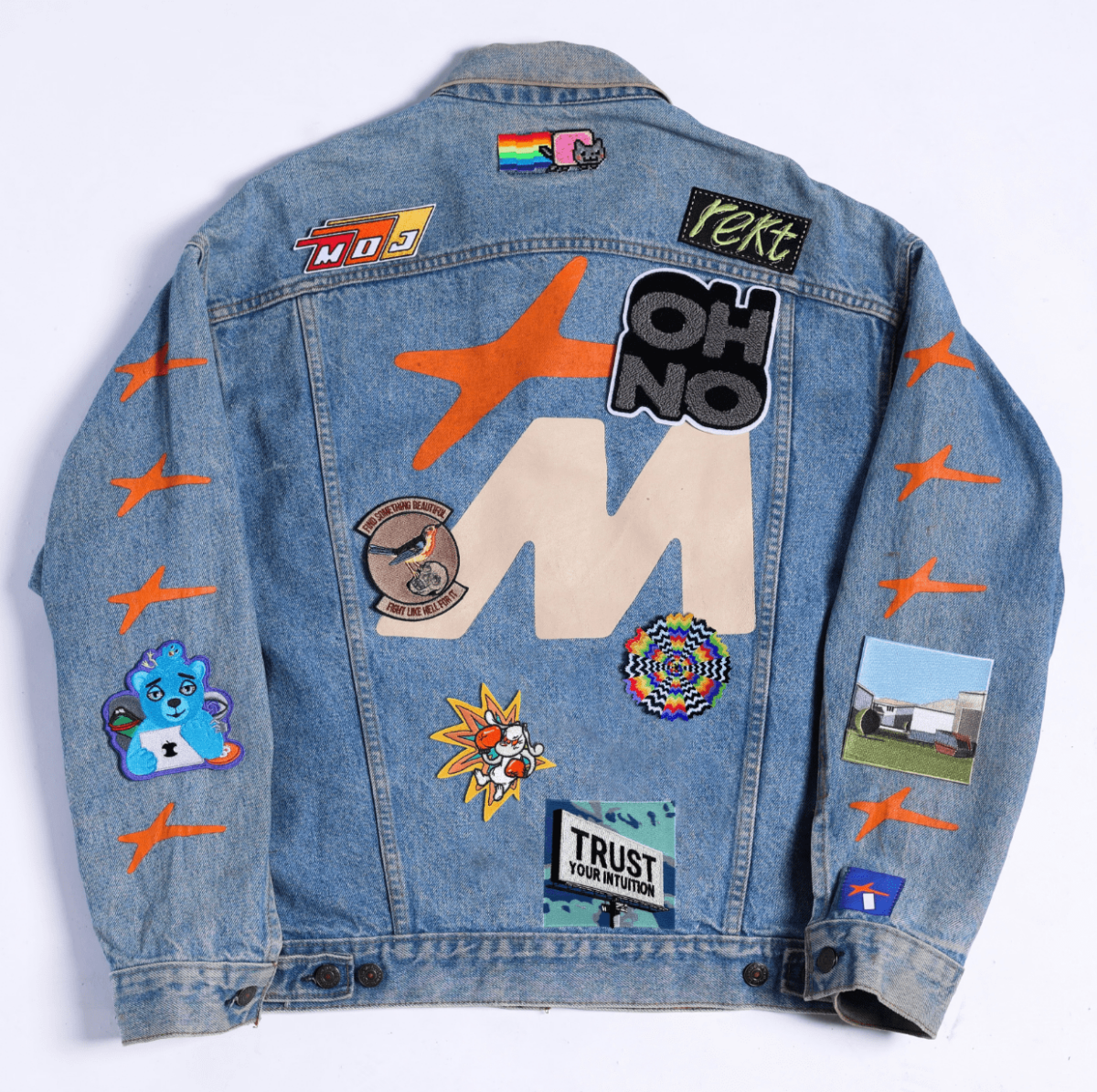 Who: MNTGE and 11 artists: Coldie, Grant Yun, Jen Stark, Mad Dog Jones, Mcbess, Nyan Cat (Chris Torres), Olive Allen, OSF, Scott Campbell, All Seeing Seneca, and Stay Chill Bill.
What: Limited-edition patch NFTs
When: July 27, 1 pm ET (public sale)
Where: OpenSea
Why: Patchwork from MNTGE pays homage to the timeless craftsmanship of vintage patches by employing a variety of manufacturing techniques — from detailed embroidery to hand-stitching and vibrant color sublimation — that make every design a testament to artisanal skill.
The collection is designed by eleven artists spanning the Web3 and traditional art and fashion worlds, with a total limit of 100 patches per transaction for the public sale. The initial sale is a random reveal, and collectors won't know which artist's patch design they have until August 2.
Future Frequencies: Explorations in Generative Art and Fashion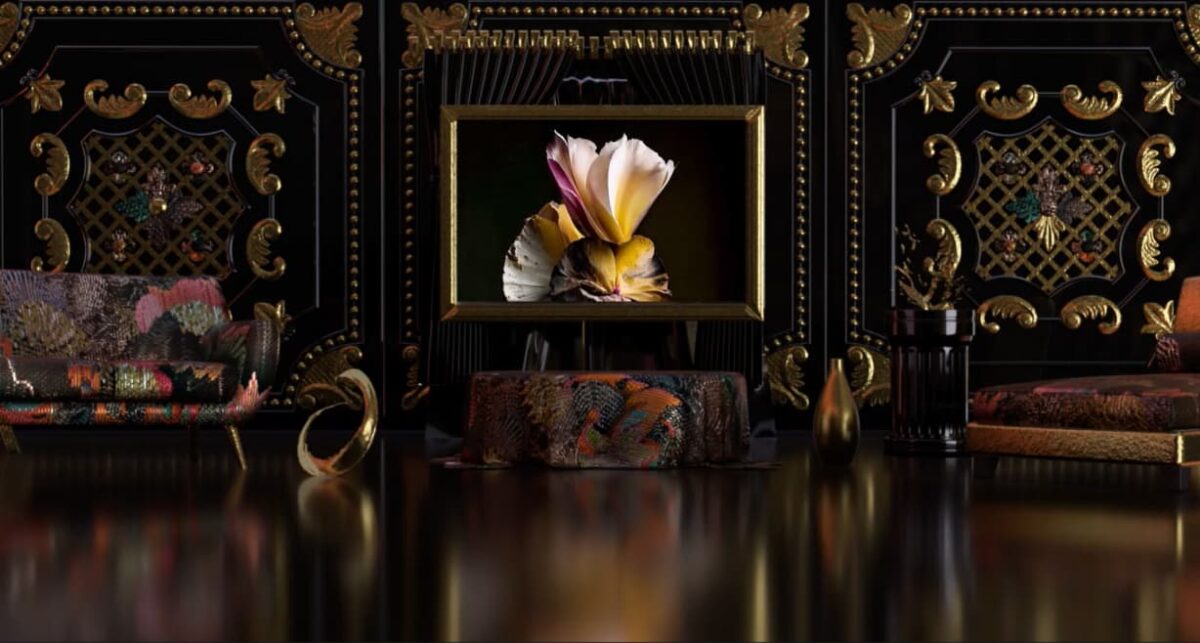 Who: Claire Silver, Emi Kusano, Emily Zie, and more via Christie's and Gucci
What: A collaborative auction showcasing 21 NFTs
When: Bidding ends July 25 at 12 pm ET
Where: Christie's 3.0
Why: Through this collaborative showcase of NFTs, each artist creatively explores intersectional aspects of fashion, art, and technology that address generative textile studies and algorithmic interpretations of the iconic Gucci Bamboo 1947 handle.
The interplay among autonomous systems, AI, and fashion represents a fusion of disparate ecosystems. It offers a pioneering take by many women artists who illustrate their perspectives by inviting viewers to embrace avant-garde thinking to help stimulate radical new ideas around fashion's support of emerging technologies. The auction includes examples from Claire Silver, Emi Kusano, Emily Xie, William Mapan, Zach Lieberman, Botto, Helena Sarin, and Draup, among others.
The Distance In Between
Who: fesq
What: A collection of 256 on-chain generative NFTs
When: July 24, 5 pm ET
Where: Prohibition
Why: Through the visual language of topographic curves, fesq's artworks convey the complex interplay among people, goals, and emotions that answer the question of how we calculate "distance" as we traverse our own journeys. Showcased across four elements — Grid, Lines, Points, and Star — the composition illustrates the underlying framework of measurement and stability, paths and routes we traverse in our personal journeys, milestones crossed, and the individual as the viewer.
The Bridged
Who: Antoni and Marc Tudisco
What: NFT gaming avatars
When: July 25, 12 pm ET (public mint)
Where: OpenSea
Why: The Bridged by Kiraverse is the second NFT collection that enhances the ongoing gaming world of Kiraverse. The NFT collection is comprised of eight avatars that offer holders premium access to Kiraverse's multiplayer third-person shooter game. Each mint will reveal one of five Camarilla characters, while the remaining three avatars, known as the "Bridged Sentients," can only be obtained by Camarilla owners through a "burn and redeem" event hosted by Kiraverse.
Melt Into You
Who: yungwknd
What: 420 NFTs
When: July 24 at 1 pm ET
Where: Prohibition
Why: Melt Into You by yungwknd is a generative art collection that tells the story of a partner's loving embrace. While some of the more tight-knit compositions indicate feelings of tension and stress, others are meant to induce a sense of calmness and healing.